2640 South Bayshore Drive
2640 South Bayshore Drive, Miami, FL 33133
4
2640 South Bayshore Drive is a condo located in Northeast Coconut Grove, Miami.
Interested in learning more about the building? There are many great amenities and features for residents in the building. Separately, the building has a pool! Which is great those who want low-impact workout or those with children! If you drive, rest assured! The building has its own garage, which would come in super-handy for parking! See the
full transaction history for 2640 South Bayshore Drive below
.
Northeast Coconut Grove, where 2640 South Bayshore Drive is located, has a median asking price of $1,250,000 for condo buildings. For interested buyers, that means the building's median asking price is around 1.00% below the neighborhood's median asking price for condos. Which is great news as a buyer may end up finding some relatively affordable units in this building compared to other condo buildings in the neighborhood.
There is currently one active listing for sale within the building and our inventory of available units for sale is constantly updating in real time. Check back frequently for updates. The asking price for the only active sales listing is $2,736,900. It is a 2,249 sqft 3-bedroom and 3.5-bathroom unit.
See the
full transaction history
for 2640 South Bayshore Drive below. This property description is generated based on publicly available data.
---
---
About Northeast Coconut Grove
Median Asking:
$1,649,900
Average Days on Market
59
Average Home Size
2749 ft²
Average Home Age
29.4 years
---
4
---
Sales History
Unit
Beds
Baths
ft2
Listed By
Brokerage
Asking
Common Charges
Listed
Listing Status
Closed
Days on Market
Closing
Above/Below Asking
Buyers
Unit
Beds
Baths
ft2
Listed By
Brokerage
Asking
Common Charges
Listed
Listing Status
Price/ft²
Floorplans
3 Beds
3.5 Baths
Brokerage
The Keyes Company
Unit
Beds
Baths
ft2
Listed By
Brokerage
Asking
Common Charges
Listed
Listing Status
Price/ft²
Floorplans
Unit
Beds
Baths
ft2
Listed By
Brokerage
Asking
Common Charges
Listed
Listing Status
Closed
Days on Market
Closing
Above/Below Asking
Buyers
---
---
Nearby Rentals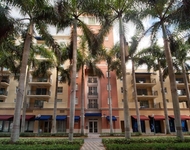 $6,711 /mo
4251 Salzedo St #W09, Coral Gables, FL, 33146
Listing by Claudio Molina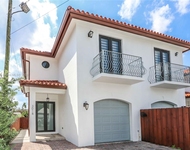 $5,700 /mo
3 Beds
3.5 Baths
2,185 ft²
3018 Sw 17th St #3018, Miami, FL, 33145
Listing by Sebastian Simms
---