200 Pacific Coast Highway
200 Pacific Coast Highway, Huntington Beach, CA 92648
3
200 Pacific Coast Highway is a condo located in Downtown Huntington Beach, Huntington Beach.
Interested in learning more about the building? There are many great amenities and features for residents in the building. If you drive, rest assured! The building has its own garage, which would come in super-handy for parking! There are 30 closings on record, of which we have matching data for 4 listings. In the past 3 years, a listing in this building will typically remain on the market for about 60 days and tend to sell below the original asking price of $1,162,000 by 4.81%. Meaning, listings tend to sell at a median of $968 price per square foot. The transaction that took the longest to complete was unit 413, listed on Oct 07, 2020 for $1,199,000. This particular unit ultimately sold 237 days later for $1,169,000. The most recent transaction was for unit 211, which was first advertised on Nov 06, 2021, sold for $1,110,000 on Jan 07, 2022. Fun fact, the oldest transaction we have on record took place on Nov 04, 1993. See the
full transaction history for 200 Pacific Coast Highway below
.
Downtown Huntington Beach, where 200 Pacific Coast Highway is located, has a median asking price of $659,000 for condo buildings. Meanwhile, the building itself has a median asking price of $1,162,000. For interested buyers, that means the building's median asking price is around inf% above the neighborhood's median asking price for condos. A buyer may therefore end up paying more for a unit in this building compared to other condo buildings in the neighborhood.
There is currently one active listing for sale within the building and our inventory of available units for sale is constantly updating in real time. Check back frequently for updates. The asking price for the only active sales listing is $925,000. It is a 955 sqft 1-bedroom and 1-bathroom unit.
See the
full transaction history
for 200 Pacific Coast Highway below. This property description is generated based on publicly available data.
---
Building Features
Parking
Assigned Parking
Covered Parking
Paved Parking
Garage Parking
Gated Parking
Guest Parking
Permit Parking
---
About Huntington Beach
Median Asking:
$1,190,888
Average Days on Market
44
Average Home Size
2018 ft²
Average Home Age
43.6 years
---
3
---
Sales History
Unit
Beds
Baths
ft2
Listed By
Brokerage
Asking
Common Charges
Listed
Listing Status
Closed
Days on Market
Closing
Above/Below Asking
Buyers
Unit
Beds
Baths
ft2
Listed By
Brokerage
Asking
Common Charges
Listed
Listing Status
Price/ft²
Floorplans
1 Bed
1 Bath
Brokerage
First Team Real Estate
Unit
Beds
Baths
ft2
Listed By
Brokerage
Asking
Common Charges
Listed
Listing Status
Price/ft²
Floorplans
Unit
Beds
Baths
ft2
Listed By
Brokerage
Asking
Common Charges
Listed
Listing Status
Closed
Days on Market
Closing
Above/Below Asking
Buyers
---
---
Nearby Rentals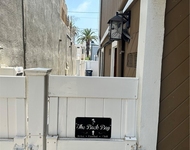 $2,400 /mo
620 18th Street #BACK, Huntington Beach, CA, 92648
Listing by Jacob Canter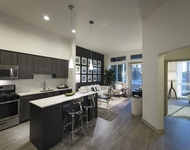 $2,527 /mo
19891 Beach Boulevard #211, Huntington Beach, CA, 92648
Listing by Beach & Ocean
---