1020 W San Madele Avenue
1020 West San Madele Avenue, Fresno, CA 93711
45
Map
Fig Garden Estates. Formerly Owned By Beloved FRESNO STATE Football Coach JIM SWEENEY.Remodeled kitchen includes glass composite service area, coffee bar and butcher block counters, a beautiful back-splash and all-newer appliances. Enter the family room that has been transformed into a fun tiki bar, originally built by coach Sweeney, and you are in the tropics! When you want some outdoor fun, there is a regulation Bocce Ball, rolled oyster shell court, next to a flourishing raised bed garden. The laundry room and butler's pantry are near the kitchen, plus lots of storage. Sliding doors from the dining room open to the covered patio with a fireplace and beautiful landscaping including palm trees that...
---
Building Info
Overview
This property was built in 1957.
General
Year Built

1957

Actual Year Built

1957

Total Rooms

6.00

Bedroom Count

3

Bathroom Count

2.00

Full Bathrooms

2.00

Partial Bathrooms

0.00

Bathroom Fixture Number

0.00

Building Condition

6

Building Quality

4

Construction Type

17

Building Style

0

Exterior Walls Type

18

Interior Walls Type

0

Roof Shape Type

0

Roof Cover Type

0

Floor Count

1

Business/Commerical Units Count

0.00

Floor Cover

0

Basement Type

0

Basement Area

0.00

Garage Type

7

Garage Square Area

650.00

Parking Space Count

2.00

Patio Type

0

Porch Type

0

Pool Type

8
Dimensions
Lot Size Square Feet

17,160

Lot Size Depth Feet

1320

Lot Size Frontage Feet

1

Total Building Area

2,796

Gross Building Area

0.00

Building Area

2,796

Building Area Source

L
Heating
Fireplace Count

1.00

Air Conditioning Type

10

Heat Code

24

Heated Square Feet

2,796

Heating Fuel Type

0
Codes
Sewer System

0

Water Service Type

2
Building
Building codes and types
Building Type

0

Property Class ID

R

Subdivision

FIG GARDEN ESTATES #13

Land Acres

0.394

Standard Land Use Code

1001

County Land Use Code

SS01000

Legal Description 1

LOT 24 AND ABAND ST ADJ FIG GARDEN EST NO 13
Neighborhood
Community district, city council district, police precinct, and more.
School District Name

Fresno Unified School District

Census Tract

004506
Zoning
The zoning code for this property is RS4.
Geography
The property is located in zip code 93711.
Parcel

417-051-25

Block

Lot

Latitude

36.815

Longitude

-119.809
Address
Full Address

1020 W San Madele Ave

Address - House Number

1020

Street Direction

W

Address - Street Name

San Madele

Address - Suffix Type

Ave

State

CA

City Name

Fresno

Carrier Code

C021

4-Digit Zip Code

3141

Zip Code

93711
Valuation
The assessed value of this property is $389,900.
Timestamp

Nov 15, 2021

UCID Flag

C

Total Area

0.00

Standard Deviation

0
Tax
Tax Year

2021

Tax Amount

$4,956

Tax Rate Code Area

5-672
Open Liens
Total Open Liens

1

Total Open Liens Amount

$120,000
Market Valuation
Market Total Value

$0

Market Land Value

$0

Market Improvement Value

$0
Appraisal Valuation
Valuation Date

Nov 13, 2021

Confidence Score

80

Final Value

496,615

High Value

574,898

Low Value

418,332
Assessments Valuation
Assessed Year

2021

Assessed Total Value

$389,900

Assessed Land Value

$97,100

Assessed Improvements Value

$292,800
Sales
Current Sale Contract Date

20201231

Current Sale Recording Date

20210119

Current Sale Transaction ID

11814732902

Current Sales Price

$470,000

Current Sale Document Type

36

Current Sale Input Document Number

2021-0008196

Sale Date

20050503

Previous Sale Contract Date

20050404

Previous Sale Type of Sales Price

13

Sale Amount

$440,000

Previous Sale Document Type

36
Mortgages
First Current Mortgage Loan Amount

$0

First Current Mortgage Terms

0

Second Current Mortgage Loan Amount

$0

Second Current Mortgage Terms

0
Open Lien Mortgages
First Open Lien Mortgage Lender

FAIRWAY INDEPENDENT MORTGAGE C

First Open Lien Mortgage Recording Date

20210119

First Open Lien Mortgage Loan Amount

$120,000

First Open Lien Mortgage Term

360

First Open Lien Mortgage Position

1

First Open Lien Mortgage Loan Type

20

First Open Lien Mortgage Loan Due Date

20510201

Second Open Lien Mortgage Loan Amount

$0

Second Open Lien Mortgage Term

0

Second Open Lien Mortgage Position

0

Third Open Lien Mortgage Loan Amount

$0

Third Open Lien Mortgage Term

0

Third Open Lien Mortgage Position

0

Fourth Open Lien Mortgage Loan Amount

$0

Fourth Open Lien Mortgage Term

0

Fourth Open Lien Mortgage Position

0
Previous Mortgages
Previous Mortgage Lender

WELLS FARGO BANK NA

Previous Mortgage Transaction Date

20050503

Previous Mortgage Loan Amount

$140,000

Previous Mortgage Term

360

Previous Mortgage Loan Type

13

Previous Mortgage Loan Due Date

20350501
Exterior
Brick Exterior
Stucco Exterior
Date

/Event

Event
Price
May 27, 2023

No longer available

No longer available
-
Apr 25, 2023

In contract

In contract
-
Jan 2, 2023 Listed by London Properties
Listed by London Properties
$649,000
---
Property Analysis
Cap Rate Analysis
Operating ProfitPer Year
$23,940
Price Estimate
Current Asking Price
$599,000
HopScore Market Price
$610,495
The current asking price is
$11,495.50 below
the HopScore market price.
Comparables
Unit
Status
Type
Beds
Baths
ft²
Price/ft²
Price
Common Charges

In Contract

House

4

3

2,592 ft²

$250/ft²

$649,000
---
---
---
---
---
Nearby Rentals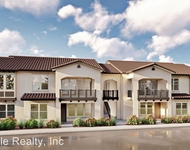 $2,000/mo
525 San Jose #525 San Jose - #201 Bldg 1, Fresno, Ca, 93704
Listing by Manager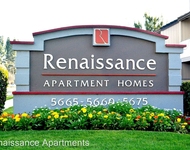 $2,192/mo
5669 N. Fresno St #5675 N. Fresno St #102, Fresno, Ca, 93710
Listing by Renaissance Apartment Homes
---
---
Local assessors in Fresno, CA have categorized 1020 West San Madele Avenue as a unknown type of property. The home was built in 1957 and is 66 years old. The property's lot size has been calculated to be 17,160 square feet. The linear feet between the front and back of the lot was measured at 1,320 ft and the front of the lot was measured at 1,300 ft. Now, let's dive a bit deeper into the details surrounding the home on the property. There are 6 rooms in the home. Of these, 3 have been legally categorized as bedrooms. For more details, please view your local government regulations on what counts as a legal bedroom. As for the restroom situation, there are 2 full bathrooms. This is a single story home so it's perfect for folks who don't want to have to climb stairs on a daily basis. If we look only at the heated or air conditioned part of the building, then 1020 West San Madele Avenue has a total of 2,796 sqft of living area. Note that this number does not include the square footage of the garage, basement, and/or porch into its calculations.
Curious to learn more about the home? Our team of data engineers have sourced the most up-to-date information from the local assessors office to share with you. The home sources its water from unknown system. Additional features on the property are as follows. There is a unknown for those who need a place to park their vehicle. The garage on the property is 650 sqft. There are 2 available parking spaces so it's a great situation for those with more than one car. In addition, there is a unknown on the property. Perfect for those who want to host pool parties over the summer. Moving onto specific details regarding the building. Our sources show that the building condition is unknown. It might sound scary but did you know that buildings can move depending on the weather? Both hot and cold weather can have severe impact on the longevity of your home structure depending on how much your home moves. Hence why architects pay a lot of attention to the type of control joints used in the construction process. Just so you know, this home was built with unknown control joints. Not only do we know the type, but we also know that the assessors have graded the quality of these control joints with a letter grade - unknown. Lots of unknown were used in the construction of the exterior walls of the home. Residents rely on unknown for their cooling system. The home's unknown is the primary heating source. There is a single fireplace in the home which may result in additional cleaning fees for the homeowner. We've gathered and summarized the following transaction history in an effort to provide more transparency and up-to-date information for our users. According to our sources, 1020 West San Madele Avenue sold most recently in Dec 31, 2020 for a total of $470,000. If you work out the math, that's approximately a cost of $168.10 per sqft. Before that, the property was also sold for $440,000 in Apr 4, 2005. There could be many factors that caused the property to sell at a higher price and increase in value. Tax-wise, the current owner is expected to pay close to $4,956 in taxes each year. 1020 West San Madele Avenue was most recently assessed in 2021. During this assessment, the property's total value was estimated to be about $389,900. If we break it down further, the land itself was valued at $97,100. Improvements to the property, however, were assessed at a total of $292,800. The property's total assessed value has been marked as more than the total market value which is pretty atypical. Remember, the purchasing price for your future home is not the costs you'll incur during the purchasing process. That's why it's important to save as much as possible and presumbly above the 20% minimum you may need to put down as down payment. You will want these additional savings to cover closing costs such as attorney fees, homeowner's insurance, title search fees,
origination fees
, and more. Thankfully, sellers may sometimes offer to cover certain costs as seller concessions to the buyer. Just keep in mind that sellers have their own fees to pay as well.Sadly, this property is not available for sale but we are constantly updating our inventory in real time. Sign up for a RealtyHop account and add this property to your favorites to get updates on when this property is back on the market. Or alternatively, you can check back frequently for updates.